Unfortunately we've lost
58
classmates over the years that we know of. If we've missed anyone, please let us know.
Also, if you have the obituary of any of our deceased classmates, or the date of their passing, please send it to us and we'll get it added. You can also write a tribute to any of them that you wish.
---
Sort by:
September 22nd, 1955 - September 14th, 2020
Obituary
August 15th, 1956 - July 26th, 2020
Obituary
Stephen Wayne Nicks, 63 passed away on Sunday, July 26, 2020, at Faith Community Hospital, in Jacksboro, Texas.

Visitation for family and friends whose lives were touched by Wayne will be on Friday, July 31st, 5:00 – 7:00 pm at Wade Family Funeral Home, 4140 W. Pioneer Parkway, Arlington, Tx 76013.

A Graveside Service will be at 11:00 am on Saturday, August 1st at P.A. Watson Cemetery, 1024 North Watson Rd., Arlington.

He was born August 15, 1956, in Fort Worth, to Ledford (Pete) and Pat Nicks.

He was a 1974 graduate of Arlington High School and married the love of his life Rhonda Hilbun on June 10, 1977. He spent his life working in construction where he was known as a jack-of-all-trades. Wayne truly lived life to the fullest through simple pleasures; spending time with family, playing golf and, his favorite, fishing with friends. Wayne also had a passion for baseball. This passion started at an early age when his father coached him in little-league where they won the little-league championship. He continued playing baseball throughout high school and even after he graduated with friends.

Wayne was preceded in death by his mother, Pat Nicks, twin sisters, Eva Dorinda and Devorah Jo Nicks and granddaughter Jordan Jenkins.

He is survived by his wife of 43 years, Rhonda Hilbun Nicks; two daughters, Sarah (husband, Michael) and Lauren Nicks; grandchildren, Taylor, Audrey and Michael Jenkins Jr.; father, Ledfod "Pete" Nicks; brothers, Phil Nicks (wife, Angela) and Joe Nicks (wife Sarah); sister-in-law, Sandra Hilbun Strevel; and many nieces, nephews, and cousins.

Wade Family Funeral Home
817-274-9233
August 16th, 1956 - July 9th, 2020
Obituary
Michael Dale Tucker age 63 a lifelong resident of Arlington, TX passed away July 9, 2020 while in Granbury, Texas.
Mike was born in Fort Worth, Texas on August 16, 1956. Mike graduated from Arlington High School in 1974 and married his High school sweetheart in 1977 they continued their journey together for the next 43yrs, having 2 children & 10 grandchildren. Mike was the Co-Owner & operator of Mid-Cities Builders, Inc - A Tucker Family business. He, along with his son & brothers participated in projects for Extreme Home Makeover, Make a Wish Foundation, & Habitat for Humanity. He coached little league baseball for over 15yrs. He participated in many church outreach activities, like building games, storage units & booths for Vacation Bible School. He was known for his honesty & integrity, he was a strong, kind, compassionate, loving man. He had a great sense of humor, heartwarming smile & an infectious laugh! He loved his family & worked hard for them year around. He loved going on cruises to see new places & experience new things. He enjoyed sports, guns, camping, boating and most of all playing with his grandchildren.
He is proceeded in death by his parents: Joe Dale & Nedra Lejuan Tucker. Granddaughters: Savannah & Cheyenne Pruett & Grandson Jessie Michael Pruett.
He is survived by his wife: Candy Tucker, Son: Chris Tucker & wife Bonnie, Daughter: Cheri' Tucker-Pruett & husband Charles. Grandchildren: Tiffany, Sydney, & Chase Tucker, & Isabella, Gabriella, Amelia & Olivia Pruett. Brothers: Kenneth Tucker, Steven Tucker & wife Jennifer. Along with many Nieces, Nephews & other beloved family members. And his long time friend Bob (the suit of Armor).
Relatives and friends of the family are invited to celebrate Mike's Life. A visitation will be held at Moore Funeral Home, 1219 North Davis Drive, Arlington, Texas 76012 on Tuesday, July 14, 2020 from 6 until 8 PM. A funeral service will be celebrated on Wednesday, July 15, 2020 at 10 AM in the Chapel of Moore Funeral Home with interment following at Moore Memorial Gardens.
July 28th, 1956 - February 10th, 2020
Obituary
Tribute

From Ron Morton on July 10th, 2020
Sorry to here about Gary. He's the second track teammate to enter heaven.
- - September 15th, 2019
Obituary
- - September 12th, 2019
Obituary
September 3rd, 1956 - May 22nd, 2019
Obituary
Alicia Rene Wills ARLINGTON--Alicia Rene Wills, 62, was tragically taken from us on Wednesday, May 22, 2019, in San Antonio. FUNERAL: 1 p.m. Saturday, June 1, at Trinity Lutheran Church, 3621 Tulsa Way, Fort Worth. Visitation: 6 to 8 p.m. Friday, May 31, at Wade Family Funeral Home, 4140 W. Pioneer Parkway, Arlington. MEMORIALS: Memorial gifts may be made to any local domestic violence charity or women's shelter. Alicia was born Sept. 3, 1956, in El Paso to Frank Edwin Smith and Marilyn Pearl Schrader Smith. She grew up in Arlington and graduated from Arlington High School in 1974. A graduate of Texas A&M, Class of '78, she received her Master's from Brite Divinity School and her Ph.D. from Breyer State University. Alicia dedicated her life to helping others through community involvement and Christian work, as well as every day small acts of kindness. She started her career as a social worker and also ministered to those grieving. She was a "Mom" to countless adopted kids she loved, and helped everyone that needed her. Alicia loved football and was a very proud Colt, Aggie and Dallas Cowboys fan. Alicia was preceded in death by her father, Frank Smith. SURVIVORS: Mother, Marilyn Smith; son, Craig Wills and wife, Lily; daughter, Vanessa Clay and husband, Anthony; sisters, Karen Johnson and Darlene Senio; grandchildren, Dallas, Louisa and Aurora Wills and Calvin Clay; and numerous other family members and friends.
Tribute

From Carol Poston Stewart on June 19th, 2019
My dear Alicia.......where to begin.......in 1968 your family moved in next door, and the rest is history. We became fast friends and I became the "fourth daughter". We have stayed connected through all these years, despite all the miles and time that pasted since HS. I have the best memories to hold on to, but they will never replace YOU!! I can't believe "THAT MAN" took you from us!!! I'm terrified when I think of your last moments here on earth, and hope you were able to think of us that love you!! I know you will be one of my angels in heaven and I will forever miss you!! LOVE you my sister! Will see you on the other side!!!â
October 1st, 1955 - January 5th, 2019
Obituary
OBITUARY
Lawrence Rodney Barthold Jr.
October 1, 1955

–

January 5, 2019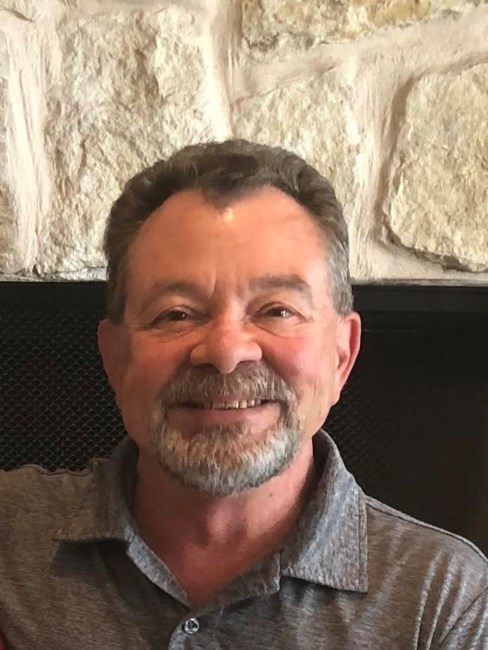 Lawrence Rodney Barthold was born on October 1, 1955 and passed away on January 5, 2019
Tribute

From Joe Allport on May 11th, 2019
This is a good photo of Rod, always smiling. He seemed to be one of those rare people who was liked by everyone. I would have gone to the 45th Reunion to see Rod.
From Ron Morton on February 16th, 2019
Great friend , roommate and Track star
March 22nd, 1956 - November 21st, 2018
Obituary
Mary Lee Nutt Follett, 62, went to be with the Lord on Wednesday November 21st, 2018 at Baylor, Scott&White Hospital in Grapevine, TX. She passed away surrounded by her loving family. She was born March 22nd,1956 in Fort Worth, TX to Jesse Hollis Nutt and Angie Lee Patterson Nutt. As a child she loved going to the farm with her Daddy, playing outside, and being the neighborhood tomboy. She was a 1974 graduate of Arlington High School and she married John Follett on June 4th, 1976 in Arlington,TX. Mary was a proud Texan and after temporarily relocating to Tulsa,OK, while supporting John's career, they returned to "God's Country"(Texas) to settle in North Richland Hills,TX. Mary dedicated her life to raising her two sons, Steven and Gary Follett and later in life demonstrated her passion for helping others by working in administrative roles supporting the medical field. Mary lived her life to the fullest, which for her meant enjoying family camping trips all over Texas, cheering on her sons at football and baseball games, spending time baking with her "daughters-in-love(law),"Laura and Stacy, and being the world's best Nana to her grandchildren, "Awesome" Austin and "Miss Addy "Addison. Mary enjoyed the simple pleasures in life such as lunch dates with former colleagues and friends, researching genealogy, reaching out to distant family members and quietly strengthening her faith in the Lord at home. She had an uncanny ability to develop and maintain deep and positive relationships. Mary went by many names...Mom, Nana, and Mimi to those that loved her. She fiercely loved her family, which she demonstrated by a life of servitude and selflessness. She also loved the Lord with all her heart and now rests for eternity in her heavenly home. Mary is survived by her husband, John Follett; sons, Steven and Gary Follett; daughters-in-law, Laura Patchett Follett and Stacy Anger Follett; grandchildren, Austin and Addison Follett; sisters, Pamela Lynn Hale and husband Mark, Holly Daugharty and husband Leland; brother-in-law Jim, Follett and wife Kathy; sister-in-law, Sue Caldwell and husband Mark; very special cousin, Cheryl Moore; and many other nieces, nephews, cousins, and friends.

Family,friends,and others whose lives Mary touched are invited to Forest Ridge Funeral Home, 8525 Mid Cities Blvd.North Richland Hills, November 30th, 2018 at 3:00pm for a celebration of Mary's life.
- - November 17th, 2018
Obituary
Wilma Howell MANSFIELD--Wilma Howell upgraded to Version 2.0 of her existence on Saturday, Nov. 17, 2018. SERVICE: All are welcome at a memorial celebration of her life at 11 a.m. Friday, Nov. 23, 2018, at Sublett Road Baptist Church in Arlington. A computer professional, Wilma departed life and moved to the cloud. She struggled with various illnesses in her last years, and her benevolent creator saw fit to end her suffering. Wilma lived in the Dallas/Fort Worth area her entire 62 years. A 1974 graduate of Arlington High School, Wilma earned a Bachelor's degree in Journalism from UTA. She translated her skill in the English language into proficiency writing and documenting computer code. Her skill at numerous computer languages and operating systems led her to assist many companies designing computer programs, web pages, and managing projects and teams. She consulted part time while she assisted her mother and father during her later years. Wilma was preceded in death by father, Charles Howell. SURVIVORS: Wilma is survived by mother, Edna Howell; and brothers, Jerry and Melvin Howell. LONE STAR CREMATION Mansfield, 817-546-0108 View and sign guestbook at www.star-telegram.com/obituaries
Published in Star-Telegram on Nov. 21, 2018
August 18th, 1955 - August 7th, 2018
Obituary
Dena Diane Goetz( 1955 - 2018)
Dena Diane Goetz FORT WORTH -- Dena Diane Goetz peacefully joined our Lord in Heaven, Tuesday,
August 7, 2018. Dena's third fight with cancer exhibited her best virtues - grace, elegance, strength, dignity, courage and love. SERVICE: A celebration of Dena's life will be held at 11 a.m. Saturday at First United Methodist Church, 800 West 5th Street, Fort Worth, 76102. MEMORIALS: In lieu of flowers, please send donations in her name to the Kimbell Art Museum, 3333 Camp Bowie Blvd, Fort Worth,
Texas 76107. The one word that best honors the true spirit of this exceptional woman is "love." Dena loved her life - her friends, her high school sweetheart, her family, and most of all, her boys - with an easy air of confidence that most of us can only aspire to. In all matters of decency, decorum and parenthood, Dena was simply a natural. Dena Diane Goetz was born on August 18, 1955, in Warrensburg, Mo. to
William and Betty Gibbons. Dena was the third of four daughters. Growing up in an Air Force family meant many stops along the way for the Gibbons family, before setting permanent roots in Arlington. It was here where Dena's life journey began in earnest. As a student at Arlington High School, she met the love of her life, Matt Goetz, whom she wed in the summer of 1980. Regarded as the "All-American" couple by friends and family, Dena and Matt spent time in Longview and Austin prior to settling down in Fort Worth, where they raised their three boys - Reid, Ben and Mike. Dena had an approachable and comforting nature to her, often shown with her exceptionally beautiful smile. Simply stated, she radiated positivity and love. Her family was filled with love, promise and togetherness, her three boys were her world. Her love multiplied with the arrival of her four precious grandsons. Despite a life full of boys, Dena did get her girls - Katie and Elizabeth, her two daughters-in-law, whom Dena absolutely cherished and adored. A creative soul with the skills of a true artist, Dena found great joy in her artistic endeavors... painting, art collection, interior design, fashion, and gardening, Dena's legacy is one that will always inspire those who knew her. And as an accomplished baker, no Christmas celebration was complete without one of Dena's legendary chocolate pies. In an age where "homemaker" is somehow perceived as disparaging, Dena elevated it to an art form. Dena is now in the hands of the Lord and has been blessed with eternal peace and joy. SURVIVORS: Dena is survived by her husband, Matthew Douglass; sons, Reid Douglass (Katie), Benjamin Ross (Elizabeth), Michael Grey; grandsons, Reid Douglass, Jr, Matthew Trippe, Pierce Richardson, William Webb; sisters, Linda Lee (Ren), Gail Cummins, and Jill Gibbons; and many brothers- and sisters-in law who loved Dena dearly and were by her side during her final chapter.
Funeral Home
Greenwood Funeral Homes-Greenwood Chapel
3100 White Settlement Rd. Fort Worth, TX 76107
817-336-0584
Published in Star-Telegram on Aug. 10, 2018
Tribute

From Deana Dininger Morris on September 16th, 2019
Dena and I were great friends in Junior High and High School. We stayed in touch after graduating meeting for lunch occasionally but then lost touch for awhile due to busy lives as we all know that happens. I am sad that she had to go through the ravages of cancer but I know she is with the Lord. She was so talented, artistic and fun to be around. I know she had so many friends at Arlington High School. My heart goes out to Matt, their boys, her sisters and extended family.
January 15th, 1956 - March 2nd, 2018
Obituary
January 15, 1956 - March 2, 2018

Larry Dale Ireland, Jr., 62, of Grand Prairie, Texas passed away on March 2, 2018.
He was born on January 15, 1956 in Bonham, Texas to Dale and Barbara (Williams) Ireland.
Larry attended Arlington High School but graduated from Woodrow Wilson High School in Dallas. He enjoyed being on the swim and dive teams at Woodrow. After graduation he lived and worked in Irving, Laredo, and Mineral Wells. Larry made friends everywhere he went and his many friends were very dear to him. Some of his favorite times were at Lake Texoma water skiing and being with friends and family. Larry was a talented musician and played guitar and sang in several bands. He had a quick wit with a knack for puns. His sense of humor will be greatly missed by all that knew him.
He is survived by parents, Dale and Brenda Ireland of Irving, and mother Barbara Brice of Dallas; sisters, Deborah Ireland of San Diego, California, and Tressie Ireland McGrew and husband, David of Waco, Texas; several nieces, aunts, cousins and his beloved dog, JoJo.
His honoring and visitation will be held on Tuesday, March 6, 2018, from 3:00 pm – 5:00 pm, at the Aria Memorial Chapel in Irving, Texas.
The family would like to thank all the family and friends who helped make Larry's life full.
Tribute

From Bryan Sawyer on March 2nd, 2018
The day after I added Barry Aninno to this page here I am adding my best and life-long friend Larry; I just don't want to believe it! My parents and his were friends when we were in kindergarten, and we've been close ever since, that's why this one is so hard!

I'll try to write more later.....
March 22nd, 1956 - February 27th, 2018
Obituary
Barry Annino, dedicated father, husband and passionate community developer, passed away on February 27, 2018, in Dallas, Texas, surrounded by his loving family.
Barry was born on March 22, 1956, at Fort Worth's Carswell Airforce Base to Joe Annino and Helen Vernia. After graduating from Arlington High School in 1974, Barry attended the University of the Americas in Puebla, Mexico, where he developed a love for the country and its culture. After returning to Texas and earning his Bachelor of Education from the University of Texas at Arlington, Barry completed a Master of Education in Sports Psychology from the University of North Texas.
Upon graduating from UNT, Barry embarked on a career in tennis, forming many friendships on the courts of D/FW-area tennis clubs, where he ultimately met his wife, Debora.
Barry married Debora Reed on September 19, 1992, in Puerto Vallarta, Mexico, and thus began their family affair with the country and its people. After having their daughter, Lena, the family began spending their summers in San Miguel de Allende. Much later, their affection for the town and its people gave birth to a foundation that Barry launched to improve the well-being of the area's indigenous communities.
Barry first discovered a passion for community development while working with The Delphi Group, where he spent a number of years in commercial real estate. He later became president of the Deep Ellum Foundation and director of the Deep Ellum Public Improvement District, where he was instrumental in the revitalizing the spirit of one of Dallas' most beloved and eclectic communities. Barry's vision and advocacy helped give rise to some of the area's most iconic features, including artist Brad Oldham's "Traveling Man" sculpture, the Deep Ellum arts and film festivals, and "Bark Park Central," the city's first dog park, a project that Barry dedicated to his special four-legged friend, Delilah.
Barry also led the University Crossing Public Improvement District at North Central Expressway and Mockingbird Lane and most recently served as the executive director of the Vickery Midtown Public Improvement District, an area that has been home to refugees and new immigrants from around the world for decades.
Barry's longtime vision was to celebrate the diversity and culture of the residents while bolstering opportunities for economic growth maintaining the soul of the people and history of this one time turn of the century town. Upon Barry's diagnosis of a rare form of liver bile duct cancer called cholangiocarcinoma in March of 2016, his vision found new purpose. Turning his attention back toward San Miguel de Allende, he and Debora formed a nonprofit called "Little Things Matter," which provides resource support for projects that lead to small-scale impact, generating opportunity for those aspiring to improve quality of life for themselves and others.
Barry believed that empowering people in Mexico's under-served communities was a way to give back to the region that had given him and his family so much joy over the years. He spent the last two years of his life wholeheartedly pursuing this calling, along with his wife, his daughter, and the countless friends, both old and new, whom he inspired along the way.
"Your legacy begins today," Barry's pastor Dr. Gary Brandenburg told him when he learned the news of his condition. Those four words radically changed the lens through which Barry viewed his disheartening prognosis, and birthed within him a new faith to live out his mission with purpose, depth, and authenticity.
With a new mission statement, Barry purposefully lived out the rest of his days–inspiring, encouraging and generously sharing love both in word and deed with his many friends, colleagues and especially with his wife and cherished daughter.
On Tuesday, January 30, Barry was baptized by Dr. Brandenburg, the pastor who will officiate his funeral. At his baptism, Barry said, "It's still hard to believe it's the end, but maybe it's the beginning."
Barry is preceded in death by his mother, Helen Vernia-Smith, and step-father Bobby Smith. He is survived by his wife, Debora Annino, daughter, Lena Annino, father, Joe Annino of La Jolla, California, father-in-law & mother-in-law, Foster & Judy Reed of Hot Springs Village, Arkansas, sister-in-law, Rhonda Blessing and husband, John, nephew, Josh McClendon, niece, Brooke Moorman and husband, Wes, and great-nephew, Wesley Henderson, and great-niece Lily McClendon.
Barry will be laid to rest in a private family burial at Restland Memorial Park. A public memorial service will be held Friday, March 9, 2018, at 3:00 p.m. at Fellowship Bible Church Dallas at 9330 North Central Expressway, Dallas, Texas 75231. For more information, call 214-739-3881.
In lieu of flowers, memorials may be given to Little Things Matter at https://womensnpa.givingfuel.com/little-things-matter
The family of Barry Annino wishes to extend our sincere thanks to Dr. Andrew Scott Paulson of Texas Oncology at Baylor Charles A. Sammons Cancer Center and Faith Presbyterian Hospice.
Tribute

From Deana Dininger Morris on May 23rd, 2019
Barry was a great friend and locker mate! Great memories!
From Bryan Sawyer on March 1st, 2018
My old tennis buddy! I did beat you (once), I'll miss you!
March 26th, 1956 - June 16th, 2017
Obituary
Timothy Neil Turner, of Arlington, Texas was born March 26, 1956 in Lubbock, Texas. Went to be with his heavenly Father June 16, 2017.
He was a member of Pleasant Ridge Church of Christ in Arlington. Tim attended Arlington High School and was a part of the graduating class of '74. He then attended Abilene Christian University and went on to graduate from UTA with a Bachelor's degree in Chemistry. He was described as self-sacrificing, smart, funny, kind hearted (to name a few) and brought many smiles to all that knew and loved him. Tim had a vast knowledge, and pursued a career as a Chemist, at Pioneer Balloon Company. He was often found listening to his favorite band The Rolling Stones. Timothy also was an avid coin collector. He was a fan of the Dallas Cowboy and Texas Rangers.
As an athlete, he enjoyed playing tennis, baseball, and softball, but probably enjoyed most being the sideline coach at his sons' games.
Those left to cherish his memory: mother, Ester Turner; son, Nick Turner; sisters, Linda Nesmith, and Kandy Turner Wulf; fiancé, Suzie Rinn; and uncle, Don Turner; along with numerous other family members. He is preceded in death by his father, Bill Turner.
November 16th, 1955 - January 22nd, 2017
Obituary
Obituary for Richard Michael Yantis
ARLINGTON -- Mike Yantis, 61, passed away on Sunday, Jan. 22, 2017 in Arlington.

Memorial Service: 1 p.m. Wednesday at Wade Family Funeral Home, 4140 W. Pioneer Parkway, Arlington. At Mike's request, attire will be "Mike Casual." Interment: Private, Thursday in Dublin.

Mike served in the Arlington Police Department for 29 years, retiring as a Sergeant in 2008. He enjoyed Texas Rangers Baseball, hunting, fishing, reading, a good long nap and Pink Floyd:


"Hello? Hello? Hello?
Is there anybody in there?
Just nod if you can hear me.
Is there anyone at home?
Come on now.
I hear you're feeling down.
Well I can ease your pain.
Get you on your feet again.
Relax."
(Pink Floyd: Comfortably Numb)

Memorials: In lieu of flowers, the family is asking donations be made to the Dublin Historic Society, PO Box 155, Dublin, Texas 76446.

Mike is predeceased by his father, Richard M. Yantis.

Survivors: Mike is survived by his loving wife of 26 years, Melissa whom he married in Arlington on June 2, 1990. He is lovingly remembered by his children, Catherine, Elizabeth and Eric of Arlington and Jon (Kandace) of McKinney; his mother, Mary Helen Yantis; his brother, Dan Yantis (Tami); sister, Susan Martin (Tom); and grandchildren, Harrison and Ainsleigh.

Wade Family Funeral Home
(817) 274-9233
March 1st, 1956 - August 23rd, 2016
Obituary
Eddie passed away Tuesday night, 08/23/2016, from congestive heart failure, kidney failure, and complications from diabetes. He was a great friend and I will miss him!
Tribute

From Carol Stewart on June 21st, 2019
I remember Eddie riding his bike down my street when we were in Jr High. I was so shy back then, which therefore meant i never really got to know him. I remember seeing and speaking briefly with him at our 40th reunion. I regret not spending more time visiting with Eddie at the 40th! May Eddie rest in peace!!
April 21st, 1956 - December 23rd, 2015
Obituary
Gary T. Fitzgerald, 59, of Arlington passed away Wednesday, December 23, 2015. He was received in heaven by his son, Kaleb T. Fitzgerald and father, Harold T. Fitzgerald.
Survivors: Mother, Anita Fitzgerald; daughter Ashley F. Watson and son -in law, Brandon Watson; sister Cari F. Cook and brother in-law Jim Cook.
Visitation: Monday December 28, 5:00 pm - 7:00pm. Service: Tuesday, December 29, 2:00 pm at Moore Funeral Home in Arlington, graveside burial immediately following.
Memorials: In lieu of flowers gifts may be made to Life Gift Organ Donation, 1701 River Run # 300, Ft. Worth 76017.
August 26th, 1956 - October 14th, 2015
Obituary
Edward Selim Schiebel was born on August 26, 1956 in Baldwin, NY to Nancy and Ed Schiebel. Eventually his brother, Matthew was born. The family finally chose to settle down in Arlington, TX in 1970. He entered Arlington High School and earned a bit of reputation as a wild one, if the stories were to be believed. He loved to tell stories, enough so that they soon transformed into a kind of legend. He graduated, and did everything from trim and fell trees, bartend and manage clubs, to becoming an airplane mechanic and then an unexpected family man at 27. He had 3 children, who he loved with a fierce pride. He instilled in them the desire to push for more, work hard and play even harder. He loved music. There was music for every occasion, and usually the louder, the better. He would open all the windows and doors on the weekends and serenade half the block with everything from Fleetwood Mac to AC/DC to Metallica to Bruce Springsteen to Whitney Houston and Aretha Franklin. Before sporting events there was always a musical pep rally to get everybody hyped and ready to play. Music, in many ways, was constantly flowing through our lives. He raised the 3 of us mostly on his own, with help from his mother and father. He wasn't perfect - who is? But we never, ever doubted his love, his incredibly open heart and willingness to help a friend or someone in need.

He could, and did, talk to anyone. He had a way of connecting and communicating that made people trust him and feel truly heard. He wound up becoming a paralegal, and often because of his willingness to talk and be as stubborn as two mules, he was able to help so many people get the compensation they deserved after injuries. He loved his job, and took great pride in it, and the good he was able to do.

He looked at his children and their various accomplishments with a bone deep joy and sense of expectation of what they could become His son Ryan's military service and drive to make ever more of himself was a constant source of pride. Victoria was his rock star and he took unbelievable pride in her school work but also her collegiate level scholarship she earned being a fantastic soccer player. His eldest was a different kind of pride, but pride nonetheless. She made a quieter kind of world, building a family and taking care of people, and him, as his health started rapidly declining.

Before he passed, he got to meet his first grandchild, Zane, whom he adored, and he knew that he was going to have a granddaughter whose name was chosen to honor his mother.
Unfortunately, he was taken by the cancer that we didn't know was festering inside of his body and we didn't realize it until much, much, too late. He passed at his home just before dawn on October 14th, 2015, with his daughters around him, and his son with him in spirit from Houston. He was preceded in death by his mother and father and a still born daughter. He is survived by his children Andrea (and her husband, Mitch and their children Zane and Kathryn,) his son Ryan, and daughter Victoria. If you want to give him a thought or pay an honor to his memory, drink some coffee, play some music at a ridiculously loud volume and go for a cruise on a motorcycle.
February 28th, 1955 - September 13th, 2013
Obituary
Anthony "Tony" Parsneau, age 58, of Clarksville formerly of Fresno- Clovis, CA passed away Friday, September 13, 2013, peacefully at his home with his loving family by his side. A graveside service will be held 3pm, Wednesday, September 18 at Bethel Memorial Cemetery with Pastor Scott Witt officiating. Visitation will be 2:00-2:30pm Wednesday at McReynolds-Nave and Larson Funeral Home. The family will host a memorial service on Sunday, October 6, 2013, at 2:00 p.m., at New Hope Community Church, 4620 E Nees Avenue, Clovis, CA 93612, (559)297-7362.
"Tony", as his friends called him, was born February 28, 1955 in Memphis , TN the son of the late Lawrence and Betty Mull Parsneau. Mr. Parsneau was a veteran of the United States Coast Guard and a member of New Hope Community Church in Clovis, CA. Tony dedicate 30 years to Pacific Gas and Electric as a Towerman/Foreman/Subforeman-A, and then an Inspector. He finally retired to go to his beloved Tennessee home on September 1, 2013. Throughout his life he always maintained a deep love for his family, fishing and the outdoors.
Tony is survived by his wife, Janice "Jan" Harper Parsneau, daughters; Andrea Parsneau and Nikki Parsneau, and son-in-law; Michael Hays McGee all of Clarksville, along with brothers; Christopher and Lawrence Parsneau, and a sister; Melinda Sweeny. He is also survived by nine nephews and three nieces.
In lieu of flowers the family requests memorial contributions be made to the Wounded Warrior Project, 652 Joel Dr., Ft. Campbell, Ky 42223.
Arrangements in the care of McReynolds-Nave and Larson Funeral Home, 931-647-3371 or online at www.navefuneralhomes.com.
Tribute

From Paul Birdwell on March 2nd, 2014
I met Tony the first day of football practice as a sophomore and we became close friends. Saddens me greatly to hear of his passing.
June 27th, 1955 - June 26th, 2013
Obituary
ARLINGTON -- Ricky Louis McMullen passed away Wednesday, June 26, 2013, in Arlington.
Service: 10 a.m. Saturday in Moore Funeral Home Chapel. Visitation: 6 to 8 p.m. Friday at Moore Funeral Home.
He was born in Lawton, Okla., on June 27, 1955. Ricky moved to Arlington when he was 6 and graduated from Arlington High School in 1974. He worked at Leaman Container, Brown's Auto and WinSystems.
He loved his family, fishing, college football and baseball, and his two dogs, Boomer and Baby. Ricky married Nancy Eaton in 1980, and had a daughter, Becky, in 1983.
He was preceded in death by stepdad, Butch Sims; mother and father-in-law, Fleda and Gene Eaton; and his dog, Snuggles "The Wonder-Puppy."
Survivors: His loving wife, Nancy; daughter, Becky and Chris Hawkins; mother, Lena Mae Sims; sister, Patty Brown and Buddy; Brother, Roger McMullen and Terri; best companions, Boomer and Baby; grandoggies, Eddie and Kinsey; nieces and nephews; and many friends.
June 28th, 1956 - June 5th, 2013
Obituary
Dana Loueve Smith
1956 - 2013 | Obituary
Dana Nabors Smith, 56, beloved mother, grandmother, daughter and sister, passed away Wednesday, June 5, 2013. Memorial
celebration: 11 a.m. Wednesday, June 12, at Wade Family Funeral Home Chapel, 4140 W. Pioneer Parkway, Arlington, with Rev. Bobby Bridges officiating. Interment: At a later date in Mount Olivet Cemetery, Fort Worth. Dana was born on June 28, 1956, in Fort Worth to Louis Edwin Nabors and Jo Evelyn Abbott Nabors. A resident of Arlington most of her life, she was a 1974 graduate of Arlington High. Dana was a friend to everyone she met. Her smile lit up the room, and providing joy to others gave great meaning to her life. Don't be surprised if you heard her humming a tune on one of her walks. She believed everyone should march to the beat of their own drum. Dana treasured family time. She was an artist, a lover of music and chocolate, a mermaid at heart, and always up for an adventure. You could find her off the beaten path. Our ray of sunshine will be missed by all who knew her. Survivors: Daughter, Lindsey Smith and her son, Luke; son, Garrett Smith and Rosie Otieno and their daughter, Autumn; parents, Louis and Jo Evelyn Nabors; sisters, Christy Crump and husband, Paul, Merrell Woolf and husband, David, and Kendell Vaught and husband, Chuck; special friend, Mike Nanny; 17 nieces and nephews; and her beloved dog, Toby.
May 24th, 1956 - May 26th, 2013
Obituary
Sharon Lee Harrington Stagg, loving wife and daughter of Echo, Utah, passed away on Sunday, May 26, 2013, of sudden heart failure after having survived two previous battles with cancer. Sharon was born in Maryville, Tennessee on May 24, 1956 and raised in Arlington, Texas after brief periods of residency in Alaska, Massachusetts and Florida. Sharon graduated from Arlington High School and attended Stephen F. Austin University majoring in elementary education. She moved to Utah with her husband, Scott, in 1983, to enjoy the natural surroundings as she and Scott loved to hunt, fish and camp and they did so as constant companions. Sharon moved to Echo in 2005 and resided there until her passing.
Sharon had many friends among her neighbors and coworkers. She was a hard worker and a loyal employee of The Canyons. Her dogs were an important part of her life and family as they traveled together with her to over 43 states on hunting and fishing trips. One of her passions was musical concerts, having attended at least 500 in her lifetime. She had a kind and loving nature and was a generous person who enjoyed helping others and went out of her way to cheer and validate everyone.
"His love for his wife and her's for him seemed to balance the scales in his favor."
Sharon is survived by her friend and husband of 28 years, Charles Scott Stagg, Jr., Parents, Melvin and Yvonne Harrington of Mansfield, Texas, Brothers, Steve Harrington of Mansfield, Texas and Ronnie Harrington, of Arlington, Texas, Sister in-law Ellen Shumate of Houston, Texas and Brother in-law Charles M. Stagg and wife, Linda of Alvin, Texas, Nieces, Christie Byrd, Jessica Harrington and Michele Clayton, Nephews, Cody Harrington, Clay Stagg and Stacey Stagg, Friend, LeeAnn Rowser, as well as numerous great nieces and great nephews and her loving pets, Missy, Sadie and Lucy.
Services are under the direction of Walker Mortuary and are scheduled for 12 Noon, Wednesday, June 5, 2013, at Echo Church and Echo Cemetery. A visitation will be held two hours before the service at Echo Church. Pall bearers are Wyatt Sargent, Steve Hendrix, Charles M. Stagg, Steve Harrington, Ronnie Harrington, Gary Riness, Ronald Moore and Tommy Moore.
A fund has been set up in Scott's name at Zions Bank for those that would like to help with the funeral costs.
July 17th, 1955 - May 7th, 2012
Obituary
Tribute

From Larry Cummings on July 18th, 2014
Johnny became a customer of mine when I was a Mac tool man.I didn't know him much in school but we grew to know each other in the world of business he was a hard working and a dreamer
November 5th, 1955 - November 20th, 2011
Obituary
NAKAYAMA
Nancy Lou Ward Nakayama
Nancy was born Nov. 5, 1955 in Ft. Worth, Texas to Lucille and Jesse L. Ward of Arlington, Texas. She passed away on Nov 20, 2011 in San Antonio, Texas after a courageous 13 month battle with brain cancer. Nancy grew up in Arlington, graduating from Arlington High School in 1974. She received a B.S degree from Trinity University and a Masters degree from the
University of Texas
at San Antonio. Her career in education spanned over thirty years in teaching and counseling with the San Antonio I.S.D. She was a very kind and compassionate person who loved her work and loved working with children, especially those with special needs. Nancy was a devoted mother and involved with all activities of her two daughters and their friends. She is preceded in death by her father Jesse l. Ward who passed away in 1984. Survivors include: husband, Bill Nakayama, daughter, Luci Monaco and husband, Devin , daughter Janna Nakayama, all of San Antonio, TX. Her mother, Lucille Ward , sister Beth Ward Reser and husband Charles all from Arlington, Texas. Nephew, Matthew Reser of Oklahoma city, Oklahoma and Aunt Cassie Stroud of Kaufman, Texas. Nancy was a member of Windcrest United Methodist Church. Her Memorial Service will be held there on Thursday, Dec. 1st at 11:00, 8101 Midcrown Drive , San Antonio, Texas 78239. In lieu of flowers, please donate to the
American Cancer Society
or
CaringBridge.org
in Memory of Nancy Lou Ward Nakayama .
August 18th, 1956 - October 31st, 2009
Obituary
April 6th, 1955 - June 25th, 2009
Obituary
Daniel Griffin Morrow, 54, passed away Thursday, June 25, 2009.

Memorial service: 10 a.m. Friday, July 3, at New Bethel Assembly of God Church, 6000 S. Collins, Arlington.

Daniel was a loving son and brother. He will be missed by all who knew and loved him.
He was preceded in death by his father, John Morrow Sr.

Survivors: Mother, Doris Morrow; three brothers; one sister; and numerous other loving family members and friends.
Published in Star-Telegram on July 2, 2009
June 2nd, 1956 - May 12th, 2009
Obituary
Tribute

From Carol Poston Stewart on August 6th, 2020

I didn't really know Terry until I saw him in AHS's presentation of The Rainman......and I've never forgotten him since!! He was fabulous in his roll and I really enjoyed it! It was a thrill to see him years later on TV in The Dallas Cowboy Cheerleader movie. Terry was taken way too soon......I trust in The Lord he rests in peace!

From Mark Liberato on June 10th, 2014
Terry was one of the kindest and sweetist friends I've ever had! He was always a bright spot with his quick smile and deep laugh...what a blessing to have known him.
From Kitty Brennan Richey on March 16th, 2014
Terry was one of my brother's best friends. When I was a senior at AHS, Terry was going to college in San Marcus. He heard I didn't have a date to my senior prom so he drove up & took me! I had such a blast as you can imagine if you knew Terry! I have never forgotten that & never will! One of the sweetest guys you could ever know! RIP sweet Terry!

From Ana Pettit on March 10th, 2013

Loved this guy! Funny, smart, always happy! I share having Multiple Sclerosis as he did. Wish the doctors had the knowledge we have today to treat MS. Seems so many of us who grew up in Arlington have MS. So upsetting Terry was taken from this life because of MS. He is in a better place where he can be his crazy, funny self once again. Always think of him. May he rest in peace.
November 13th, 1955 - January 2nd, 2009
Obituary
Sakowski, Patricia Louise 11/13/1955 - 1/2/2009 Patricia Louise Sakowski, 53, of Des Moines, Wash., passed away Friday, Jan. 2, 2009. A public memorial service for Patti will be held at noon Saturday, Nov. 14, at St. Michael's Catholic Church, 3713 Harwood Rd, Bedford, Father Phil Johnson celebrant. Patti was born Nov. 13, 1955, at St. Paul Hospital in Dallas, attended public schools in Arlington, graduated from Arlington High School, class of 1974, and attended Southwest Texas State University in San Marcos. She enjoyed being an AHS Varsity Cheerleader, and was a member of the National Honor Society. In May 1976, Patti graduated from the American Airlines Training Center in Fort Worth, where she began her 32-year career as a flight attendant with American Airlines on the international routes from California and Washington state to Tokyo, Japan, and Honolulu, Hawaii. Patti was number eight of 11 children, and was preceded in death by her parents, Peter C. Sakowski, Sr. and Emily C. (Waclawski) Sakowski of Arlington. Her siblings, Peter Sakowski Jr. and wife, Ann, of Arlington, Wanda and Jim Beymer of Franklin, N.C., Mike Sakowski, M.D., and wife, Kay, of Arlington, Paul Sakowski and wife, Jan, of Plano, Darlene and George Donovan of Arlington, Christine Trani of Salt Lake City, Utah, Mannya and George Haltom, D.D.S., of Glenwood Springs, Colo., John and Nancy Sakowski of Dallas, Greg and Gwen Sakowski of Arlington, Carol and Bill Jusko of Tabernacle, N.J.; and many nieces and nephews.
Published in Dallas Morning News on November 8, 2009
Tribute

From Laura Petersen (Hartley) on March 3rd, 2014
Patti and I became really close friends as cheerleaders. She was such a beautiful girl, and had a great sense of humor! We will miss her always.

March 17th, 1956 - June 3rd, 2007
 A lost Memory
Obituary
Tribute

From Mark Buckley on April 8th, 2020
I was unaware she had passed. From what? RIP anna
September 29th, 1955 - December 24th, 2006
Obituary
Tribute

From Mark Buckley on April 8th, 2020
I knew bob (andDebbie). For over 30 years. Bob turned out to be a piece of work. That's all I will say about it. Debbie cash (his long time girlfriend). Passed about 6 years ago. Miss them.
- - October 22nd, 2006
Obituary
Tribute

From Jane Mansfield on March 18th, 2014
Stephanie, Patti Spinks & I were the 3 Musketeers all through high school. I know Jane Ellis wanted to separate us in choir but we were all 2nd sopranos. Dear sweet girl!
October 1st, 1956 - May 23rd, 2006
Obituary
Tribute

From Carla Walker (Jones) on June 11th, 2014
June and I stayed friends for quite some time after graduating high school. I just happened to look at the obituraries on 5-25-06 and saw that she had passed away from breast cancer on 5-23-06. I did attend her beautiful funeral and said goodbye to a really dear friend.
From Rod McElroy on March 11th, 2014
I know no details... I will try to get some. She died from Cancer.
May 4th, 1955 - August 10th, 2005
Obituary
February 13th, 1956 - January 16th, 2005
Obituary
ROGER LYNN SPIVY
FEBRUARY 13, 1956 - JANUARY 16, 2005
Roger was born February 13, 1956 in Enid, Oklahoma to Ronald Jack and Barbara Lichtenberg Spivy. He was baptized on March 18, 1956 at St. Paul's Lutheran Church by Pastor August Meitler. He was confirmed at Grace Lutheran Church in Arlington, Texas on May 17, 1970.
Roger was a graduate of Arlington High School and attended SMU. He began his career as a dancer/choreographer at an early age. He danced on Miss Teenage America in 73, 74 and 75 where he worked with John Davidson, Bob Hope and Richard Thomas. He choreographed the Miss USA and Miss Universe productions. Roger replaced Gregory Hines in "Sophisticated Ladies" performing in Tokyo, Paris and Russia. In New York he appeared in the original production of "42nd Street" and "Me and My Girl". In Las Vegas he performed with Ann Margaret. The last ten years he worked as the general manager of New York Harlem Productions with many shows including "Porgy and Bess". Roger had a deep faith out of which came genuine love and thoughtfulness.
He was a member of St. Matthew's Lutheran Church of North Hollywood where he was active with the homeless.
He is survived by his parents and two sisters, Cathy Molsberry and Lori Turner, five nieces and one nephew.
Tribute

From Nicki Cartwright-Donovan on March 17th, 2014
My sweet friend. Roger and I became friends when we worked at Seven Seas. He was my fiancé in "the Fable of Fujiama". What a joy he was when he danced. He ALWAYS made me smile. You are missed.
From Cindy Schultz Gray on September 23rd, 2013

Roger was a shining star amongst us. His light was dimmed too soon. I knew him from some point in grade school as well as church and Sunday school. I was privileged to have known him.

From Ana Pettit on March 10th, 2013

Another great talent lost. He was an absolute joy to watch when he danced and what a sweatheart of a guy!
1955 - 2004
Obituary
Tribute

From Larry Cummings on June 30th, 2014
John was a true friend. He was a real person that did not have any bullshit.He was open always to having fun.
January 7th, 1957 - November 27th, 2003
Obituary
William Page "Bill" St. Clair, age 47, of Coleman died Thursday, November 27, 2003 at his residence. Graveside services were held at 2 p. m. Monday at Johnson Station Cemetery in Arlington, Texas, under the direction of Stevens Funeral Home of Coleman.
Bill was born January 7, 1956 in Tarrant County, a son of the late Robert Page St. Clair and Mae Evelyn Shelton St. Clair. He was reared in Arlington and graduated from Arlington High School. He moved to Coleman in 1993 from Abilene and Eastland, where he was a machinist.
Survivors include his daughter, Karolyn St. Clair of Arlington; two granddaughters, DeSiree and Kaitlyn Jackson, both of Arlington; his mother, Evelyn St. Clair of Arlington; eight brothers and sisters, Robert St. Clair and wife Kim of Abilene, Teresa Horton of Coleman, Patricia St. Clair of Fort Worth, Christopher St. Clair and wife Sandy of Arlington, Joseph St. Clair and wife Frances of Arlington, Evelyn Blanton of Alvarado, Mary Ryan of Oklahoma City, Oklahoma, Ann Johnson of Coleman and numerous nieces and nephews.
September 14th, 1956 - February 13th, 2003
Obituary
ELIZABETH ANNE CARTER EDDY passed away February 13, 2003. She was born September 14, 1956 in Dallas, Texas. Liz graduated in 1977, Magna Cum Laude in Biology from Texas A&M University. She continued wearing her Aggie heritage proudly in spite of her SMU-graduate father and Texas/SMU graduate brother! Her Dad, former Chief of Propulsion at LTV in Fort Worth, taught her a love of the power, grace and freedom of airplanes. She loved watching Jet Fighters perform aerobatics at Airshows! She married her Oilfield Engineer Nebraskan husband Stephan M. Eddy in 1985 and pursued a career as a Real Estate Broker. She was preceded in death by her mother, Erma (only a day earlier); her father, Howard, and father-in-law, Robert M. Eddy. She is survived by her husband, Stephan; her brother, Sam (Howard F. Carter, Jr.); sisters-in-law, Alice, Glenda, Sharon, and Theresa; brothers-in-law, Mark, Max, and Alexander; nieces, Austyn and Whitney; nephews, Ben, Charles and Seth. A Memorial celebration will be held in Stafford and Arlington, Texas; Liz's ashes will be scattered in the Gulf during a hurricane (she loves those too!).
Tribute

From Carol Poston Stewart on June 23rd, 2019
I remember Liz's smile........it was infectious!!!
October 31st, 1955 - May 23rd, 2002
Obituary
ARLINGTON - Anthony David Sulak, 46, joined his parents in eternal peace Thursday, May 23, 2002, in Arlington.
Funeral: 10 a.m. Tuesday at St. Maria Goretti Catholic Church, 1200 S. Davis, Arlington. Burial: Moore Memorial Gardens. Rosary: 5 p.m. Monday in Moore Funeral Home Chapel.
Memorials: Gifts in Anthony's memory may be given to Discalced Carmelite Nuns, 5801 Mount Carmel Drive, Arlington, Texas 76017; or a charity of choice.
Anthony was born Oct. 31, 1955, in Fort Worth, the youngest son of Cyril and Edith Sulak. A former member of St. Maria Goretti Catholic Parish, he was a current member of St. Jude Catholic Church of Mansfield and the KJT, a Czech Catholic fraternal organization. He was a 1974 graduate of Arlington High School where he was a member of the Colts football and baseball teams. He spent a short time working as a physical education instructor and basketball coach for St. Maria Goretti parochial school. He earned a degree in history from the University of Texas at Arlington. He took great pride in his job at General Motors where he had been employed since April 1980. He worked in various departments and was currently working in the body shop. He enjoyed playing darts, dominoes and cards. He was a history buff, an avid sports fan and a master of trivia.
He will be remembered as a loving, kind, generous and devoted son, brother, uncle and friend. He will be truly missed.
He was preceded in death by his parents, Cyril M. and Edith Sulak; a sister, Barbara Jean Sulak; and a brother, Ronald Joseph Sulak.
Survivors: Brothers, Cyril Sulak and wife, Gloria, of Grand Prairie, E. Wayne Sulak and wife, Angela, of Arlington and Ted Sulak of Pantego; sisters, Joan O'Donnell and husband, Brian, of Coppell, Dolores Whitney and husband, Don, of Indianapolis, Ind., and Bernadette Sulak, Mary Celeste Sulak, Suzanne Sulak and Donna Sulak, all of Arlington; six nephews; eight nieces; 10 great-nephews; and seven great-nieces. Moore Funeral Home-N. Davis Drive Arlington, (817) 275-2711
July 31st, 1955 - September 8th, 2001
Obituary
- - May 31st, 1999
Obituary
Tribute

From Lee Courtney on August 6th, 2020
Thanks for the rides to AHS, saving me from another bus trip in the morning. Always enjoyed your company, and stories! RIP Brother.
- - 1998
Obituary
- - May 5th, 1996
Obituary
Musician, writer, teacher and leader, Ron Cabal, leaves behind a devoted family, and friends too numerous to count.
A native of Arlington, Ron moved to San Marcos in 1974 to pursue his B.A. in English at Southwest Texas State University. Ron became a pioneer in the revival of Texas Swing music as co-founder, bandleader, lead guitarist and vocalist with the Ace in the Hole country swing band. After hiring fellow SWTSU student George Strait as their lead vocalist, Ace in the Hole became renowned as a tireless touring show throughout the United States.
Ron recounted his experiences with Ace in the Hole, including such appearances as a show for 35,000 fans at the Astrodome in a 1990 book, A Honky Tonk Odyssey.
In the 1980's Ron co-founded a popular rock n' roll band in the Austin-San Antonio music corridor, Texas Weather. It was at this time that Ron became an active musical composer and lyricist.
Ron received his master's in English from Southwest Texas State in 1992. While leceturing at St. Edward's University in Austin (after a stint at SWTSU), Ron returned to his misical roots with a series of appearances in blues venues.
Preceded in death by his father Ted, Ron is survived by his sons Taylor and Trevor; beloved companion Revecca Tassi; step-children Rivkah, China and Josef; mother Maxine Cabal Schrader and step-father Roy Schrader of Arlington; brother Dr. Ted Cabal; and three nephews in Midlothian.
Per Ron's living request, cremation was administered by Angel Funeral Home of Austin.
A memorial service was conducted in Austin on Sunday, May 12, 1996 in Queen of Peace Chapel on the St. Edwards campus.
Tribute

From Carole Smith-Townsley on June 30th, 2019
Ronnie (that's what I called him) was my first real love. I was 15 and a grade below him at AHS. I will always think of him with love and appreciation for what we shared. He was amazing and I'm grateful to have had him in my life. I'm a private person and don't usually post on social media, but I'm in the process of clearing out my Mom's house in prep for selling. I found a folder where I had saved all my pictures, notes and letters from high school. Ronnie was my guy then and I have sweet memories. Thanks for this opportunity to share with you.
Carole
From Jon Paul Smith on March 2nd, 2015
When I first heard of your demise I was deepely saddened. We met Fall '74 in San Marcos, and Spring '75 I moved into your rental house on Uhland Rd. We had some great times! On your reel to reel to would put on Jethro Tull, The Grateful Dead, Bob Wills, etc., and you would play along with your Les Paul Gold Delux. You started your band Ace in the Hole and used the middle room as a mini studio. Who knew what stardom you would achieve. R.I.P. my friend.
From Melissa McClellan on July 28th, 2014
I am proud to say I was married to Ron and had two wonderful boys. He was the best Dad and husband. I loved hearing him walk around the house singing or playing his guitar. We had many happy times together. He was a happy man and I think of him daily.

From Bryan Sawyer on March 10th, 2013

To my friend and one Hell of a musician, Ronnie! Who knows, if Ronnie hadn't hired George Strait to sing in his band (Ace in the Hole), country music history may have been different!

From Ana Pettit on March 10th, 2013

What a guy! And, what a musician we will miss. He will not be forgotten.
April 25th, 1956 - April 28th, 1996
Obituary
Tribute

From Tommy Hapeman on April 1st, 2013

I guess I first meet Mark in the 1st grade. We were on the same Little League baseball team (which his dad (Ernest (Zeke) Wilemon coached), the YMCA basketball team together, and he was the one that invited me out one hot summer day and introduced me to the game of golf. He was a great guy and friend that would give you the shirt off his back. I think of him often . . . Peace be with you!

From Ana Pettit on March 10th, 2013

Truly unbelievable we lost Mark. What a great guy. I had no idea he was battling depression. He, too is in a better place.
- - November 28th, 1993
Obituary
Los Angeles, California
John W. Lake died in Los Angeles. He was 37.
John attended University of Houston and graduated from Pratt Institute of Art, Brooklyn, NY, degree in graphic design. Joh worked for a company, Manhattan Resources creating advertising lines for various firms including
Adidas Shoes, Adriene Arpel Cosmetics, Tommy Hilfiger, and others.
Cryptside Service will be at 1pm Wednesday at Moore Memorial Gardens Mausoleum.
Moore Funeral Home is in charge of arrangememnts.
Mr. Lake was born in Dallas.
Survivors: Parents John and Cady Lake of Arlington, sister Lori Hll of Grand Prarie, and companion, Franklyn Cogliano of Los Angeles.

Tribute

From Cindy Schultz Gray on September 23rd, 2013

I remember John well from my church and Sunday school times. He was kind of quiet as I remember, but had some good insights. Sweet person too. It makes me sad to think he's passed.

From Ana Pettit on March 10th, 2013

My friend since 1st grade. Our Mother's were friends also. Jon dropped the "h" out of his first name in 7th grade...so I dropped an "n" out of my first name also...he was such a smart, talented friend, I am fortunate to have some of his artwork provided to me by his sister, Lori. I miss him greatly. May he rest in peace.
- - August 11th, 1977
Obituary
April 14th, 1956 - November 26th, 1974
Obituary
Obituary
Tribute

From Susan Gunn on February 15th, 2020
I sat behind Mike in every class that alphabetized by last name. We got in trouble often laughing and talking. He was a kind hearted, fun loving guy. After he passed, one such high school class's teacher paused at my desk and told me she would me you too. Her class is the one we got in the most trouble and it was not the same without you. I've thought of him so often. Felt like he was ripped from life and the laughter was just never quite as boisterous.
From Bryan Sawyer on February 28th, 2014
I used to call him "Shrub Head" because of his thick curly hair, and he called me "Strings" because of my thin, fine hair; he was a good friend and I've missed him for 40 years! I remember he died in 1974 and his class ring was delivered just in time to put on his finger in the coffin. See ya soon Shrub Head!
Obituary
Obituary
Obituary
Tribute

From Judy Mitchell on September 23rd, 2013

I met Marla when we were both working at Sears. I was a senior at AHS 75 and she had already graduated. I did not know she had died. She was a fun and nice girl and we sold a LOT of socks and dresses in the girls 7-14 department at Six Flags Mall. I still think of her from time to time.
Obituary
Obituary
Tribute

From Eric Goerte on June 20th, 2014
Ira is my brother and I miss him every single day. His nieces and newphew never got the chance to meet him, but I know they would have loved him as much as I do. He was a great brother.
From Mark Liberato on June 10th, 2014
Ira, you left us way to soon, damn-it! We sure had a great time in high school. I'll never forget our fishing trip we tried to go fishing but ended up hydro-plaining and then spinning around on that FM road in east Texas. Sure am glad we didn't get hurt; can't say the same for the boat though. Rest in peace my friend.
Obituary
Tribute

From Steve Sechrist on June 19th, 2014
Tom was a good friend and a lot of fun to be around. We had some great times!
From Cindy Schultz Gray on September 23rd, 2013

I remember when Tom and brother Teddy moved into the house next door to us. I was the annoying girl amongst all the boys around there, it seems. Tom was a great kid. I'm sorry to hear of his passing.
Obituary
Obituary
Obituary
Tribute

From Joe Allport on January 17th, 2014
I remember that Bobby was a kind and gentle soul who never seemed to get angry when people teased him. He came to the 10th Reunion wearing his Army dress uniform and a big smile.
Obituary
Tribute

From Darr Fuller on June 17th, 2014

So many sweet and loving memories I have, I was so lucky to have you as my dearest friend.
Love Forever
Darr
From Marti Hamilton on February 12th, 2014
Mary was the sweetest, most loyal friend, with a beautiful smile......a precious friend's life taken much too soon.
From Judy Ramsey-Snodgrass on April 3rd, 2013

Mare was the best friend anyone could ever have. We had so many laughs and memories - they will last a lifetime. I think about her so often. She was a great mom (for 14 months), wonderful wife and super friend. RIP my buddy.
Obituary